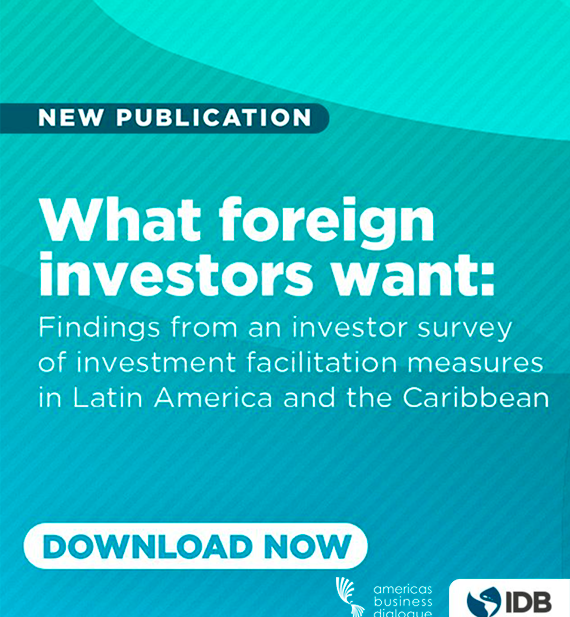 Members of the Americas Business Dialogue (ABD) contributed important insights for negotiators of an Investment Facilitation for Development (IFD) Agreement at the World Trade Organization (WTO), as well as to negotiators of other international investment agreements that address issues of investment facilitation.
The publication "What foreign investors want: Findings from an investor survey of investment facilitation measures in Latin America and the Caribbean" contains the results of a survey that was distributed to ABD members on the importance they attach to a key set of investment facilitation measures.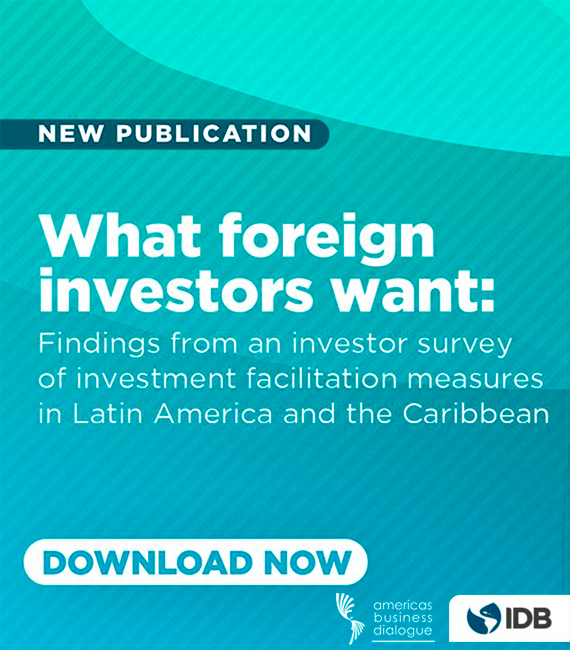 The survey – undertaken within the framework of a project on "Investment Facilitation for Development" by the International Trade Centre (ITC) and the German Development Institute (DIE), in cooperation with the Inter-American Development Bank (IDB) and ABD – yielded important insights for negotiators and foreign direct investment (FDI) authorities, including investment promotion agencies (IPAs) and other institutions whose mandate includes the facilitation of FDI.

Overall, the survey showed that investment facilitation measures are considered as valuable by investors. Some of the measures considered important by investors seem to be already reflected in the WTO IFD negotiations. However, there are a number of measures that directly or indirectly contribute to development that are of importance to investors but that do not yet seem to be part of the IFD consensus text, including:
• "red carpet" service for investments having a significant positive sustainable development impact;
• availability of a CSR coordinator in IPAs to facilitate investor relations with local communities and stakeholders;
• ability to track the status of applications online.

The results should encourage negotiating WTO Members to commit to provide substantial technical assistance and capacity building to developing countries to help them improve their ability to facilitate development enhancing FDI.

To download the report, click here.